A native San Franciscan, Bert Keane attended elementary school in the City followed by high school at St. Ignatius and college at the University of San Francisco. He has lived in various neighborhoods including the Sunset, Marina, Russian Hill, Parnassus Heights, Cow Hollow, and the Richmond. Because he loves the city and is passionate about it, he wants his clients to experience the best that San Francisco offers.

Bert is the definition of a "people person," working in sales and marketing his entire adult life. He is the former Vice President of Marketing for Pacific Carbide in San Francisco. As National Promotion Director of Warner Bros. Records in Burbank, for close to a decade, he directed the company's promotion efforts for pop radio and worked closely with some of the biggest names in the entertainment industry.

Through his service-oriented philosophy coupled with an honest and solid work ethic, he has built strong, long-lasting relationships over the years both professionally and personally. If you ask him who is the most memorable person he has worked with, he will tell you it was John Lennon, whom he interviewed for several hours on the day he was tragically shot.

A lover of all things San Francisco, he guides buyers and sellers through the process with ease from his intimate knowledge of the City. Bert doesn't shy away from a task or commitment, paying attention to every detail from start to finish. Clients value his character, integrity, and appreciate his ability to listen and relate to them on a personal level. He understands their needs and priorities, putting his excellent negotiation skills and marketing background to good use in order to provide the best service possible. Bert has personally bought and sold four homes, a two-unit building, and a condo. He has been a "Top Producer" for many years, assisting his clients with buying and selling homes in Marin, the East Bay, and the South Bay, with particular emphasis on his hometown, San Francisco.

When Bert isn't busy helping his clients with all of their real estate needs he enjoys playing handball, taking walks in the City, and cheering on the World Series Champion San Francisco Giants. Married to his wife Ami for more than 45 years, together they raised their three sons and one daughter in Marin and San Francisco. Bert has served on the Board of Directors for the Olympic Club in San Francisco, as well as the Catholic Charities Board in the City for eight years. He's a proud member of the St. Ignatius Fathers' Club and president of the advisory board of the God Squad.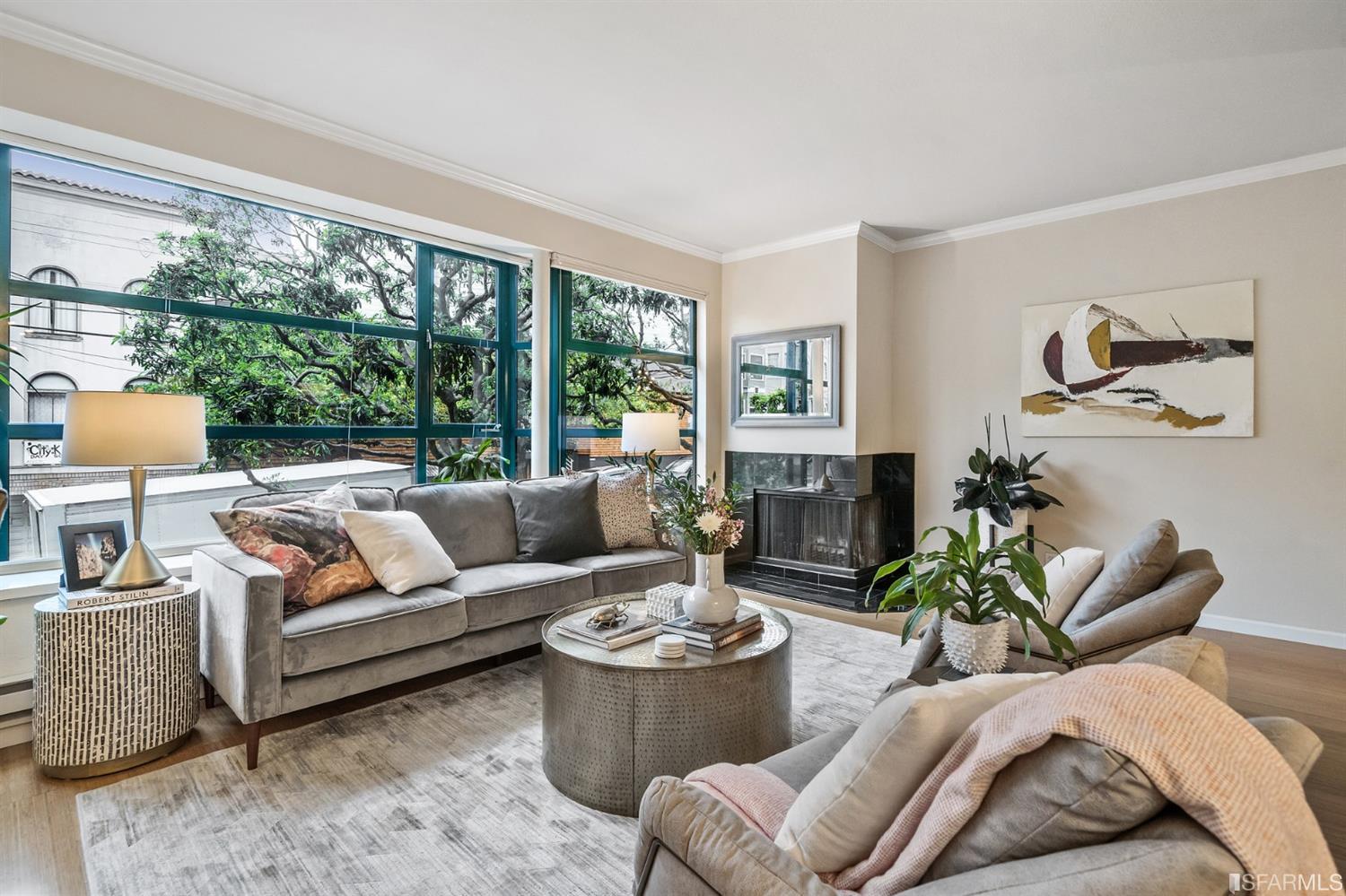 1425 Vallejo Street 107
San Francisco, CA 94109
1 Bed
|
1 Bath
|
850 Sq.ft.
$960,000
2998 Larkin Street 2
San Francisco, CA 94109
4 Bed
|
4 Bath
|
2,629 Sq.ft.
$2,750,000
16 Bermuda Harbor Boulevard
Novato, CA 94949
2 Bed
|
3 Bath
|
1,216 Sq.ft.
$620,000
1754 Greenwich Street
San Francisco, CA 94123
$2,900,000
415 Cornwall Street
San Francisco, CA 94118
4 Bed
|
4 Bath
|
2,584 Sq.ft.
$2,900,000
1906 Las Gallinas Avenue
San Rafael, CA 94903
3 Bed
|
2 Bath
|
2,068 Sq.ft.
$1,350,000